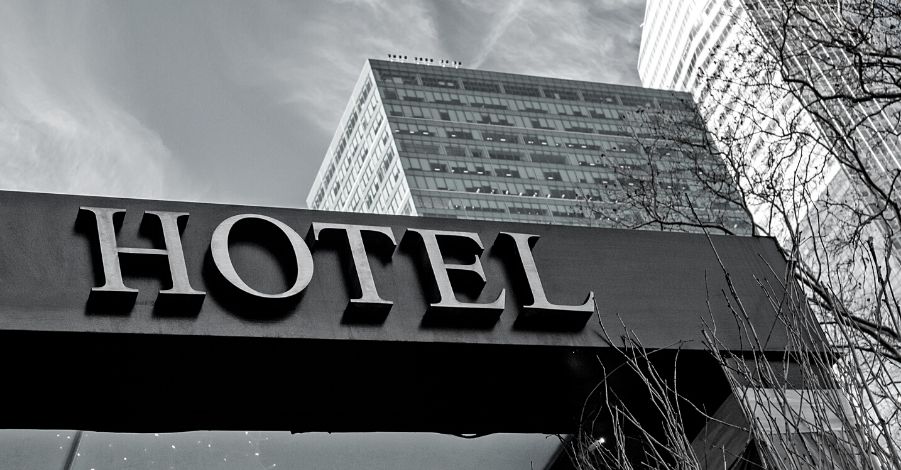 7 May 2020

dev@appwise.pl

0
The Modular entrance matting system has received positive feedback from both architects and hotel guests. Since the entrance to a building is the undeniable hallmark of a hotel, welcoming guests at the threshold – the use of appropriate entrance matting is an equally important part of the hotel design. The entrance mat is the link between the hotel's external environment and the lobby and reception area, which welcomes and greets guests. Therefore, by choosing a Modular cleaning mat, you are opting for a solution that is a set of functional amenities that make up the concept of a comfortable entrance and exit.
Entry to the hotel and other service teams

Care should be taken to ensure:

– a threshold-free and comfortable entrance to the interior regardless of the door opening system used (mechanical-wing or revolving, automatic, sliding (…)

– depth of the vestibule to allow unobstructed entry and egress for luggage, prams and wheelchair users.1
The Modular entrance matting system allows you to install it in doormats and design a threshold-free entrance to your building. Their modularity makes it possible, among other things, to realise designs for standard, sliding or revolving doors.
The design of the Modular product is perfectly suited to safe use, whether by people with disabilities, children or the elderly. The fact that no components can bend allows for safe passage and passage of a wheelchair.
A welcoming hotel entrance is of course about design. Modular entrance matting blends in perfectly with the hotel environment, as the versatile grey colour harmonises with practically all materials and the possibility of using textile fillings lends a comfortable, warm character to the entrance area.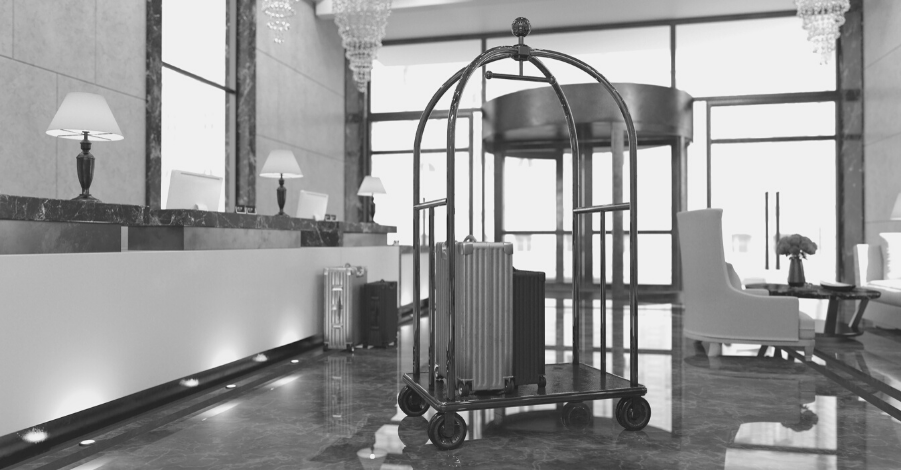 The construction of the Modular entrance matting system offers the possibility of creating an architectural form by using a repetitive arrangement of elements (modules). In a hotel, an appropriately "programmed" cleaning function is the most important element in the design of the mat and thus of the entrance to the hotel building.
If you need a consultation on Modular mat design or any other information please contact us.
---
1 Modern Hotel Management – From Design to Equipment – edited by Zenon Błądek