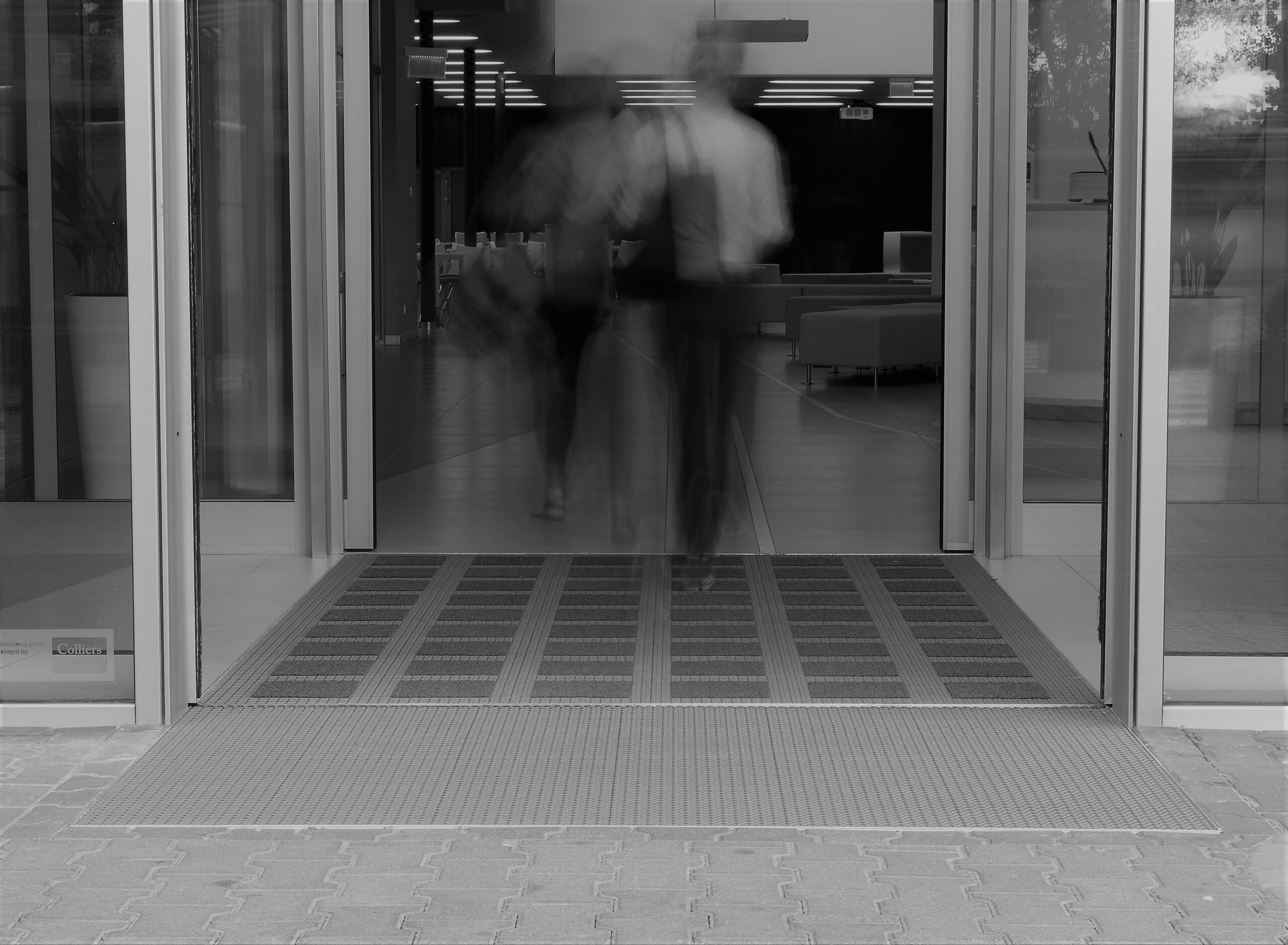 4 February 2021

perfotexconcept

20307
Doormat in aluminium profiles or textile mat or maybe a modular mat system? Before deciding on a particular solution, it is worth taking into account not only the available budget and the planned interior design, but above all functionality. The choice of entrance matting is strongly influenced by the purpose of the room, the number of people who will usually use it, the use of all kinds of strollers, as well as possible planned events such as exhibitions or displays.
Installation of entrance mats requires not only financial outlays, but also appropriate design of the entrance area of the building. For this reason it is better to choose a cleaning mat in advance, which will not wear out within a few years of normal use, but will last for several decades.
Extremely long service life of system entrance mats MODULAR – technology of combining vinyl with polyamide filling. This type of surface can last even more than 20 years.
If you opt for an expensive wooden, vinyl or marble floor at the entrance to a building, for example, you have to be aware that the floor surface is more exposed to scratches from sand, snow or other dirt moving on your shoes or wheels. In particularly heavily used rooms, it is worth designing the entrance area by arranging the modules according to the directions of the passageways and defining the dry and wet zones.
The Modular matting system is highly resistant to damage and low maintenance. Maintenance, if it means replacing a single module, does not require that much work, simply replace the worn out module and replace it with a new one.
MODULAR entrance mats are easy to clean and most convenient to maintain. These mats are easy to clean both at individual points and over the entire surface.
With Modular entrance matting we can achieve a consistent interior design at the entrance of the building.
The impression of a spacious hallway is also influenced by the arrangement of Modular mats on the floor, which will optically enlarge the space. When choosing to design the entrance to a building with Modular cleaning mats, remember also that a narrow design will optically lengthen the room, while a wide design will shorten it.
Modular cleaning mats can be used in large spaces with both light and dark coloured walls. A very important issue is the skillful combination of colors in arrangements, both in residential and public interiors. Thanks to the subdued color palette of Modular Matting, which focuses on grays, the mats fit harmoniously into any designed interior.
When deciding on a dark coloured floor, do not forget about a small but troublesome drawback for pedants – dust, wet footprints or sand are very visible on a dark floor. A similar drawback – the impression of a constantly dirty floor – also applies to the lightest, even white surfaces. If this is the case, you should think about using a modular matting system that is as long as possible in order to prevent 90% of the dirt from getting into the building. If you are afraid of having to clean up afterwards, it is better to consider a well-designed entrance matting system in advance.
If you need support in designing your entrance mats, please contact us. We will provide you with the necessary information or put you in touch with one of our cooperating architects, who will efficiently design your entrance to the building.