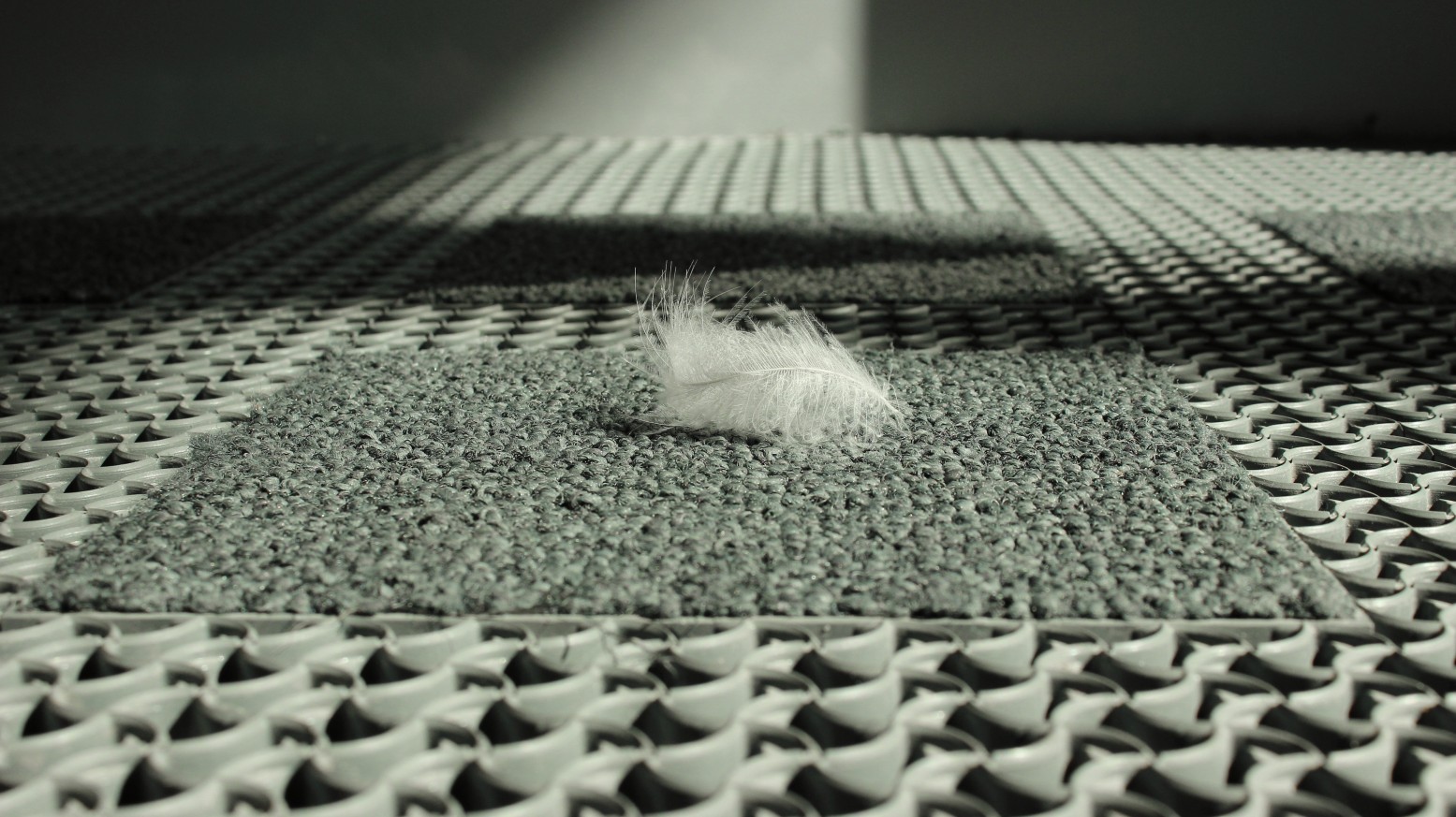 MODULAR 9300 (without filling) and 9900 (with textile filling) ENTRANCE MAT SYSTEM
The place where the product design takes on a new dimension by the using the Modular matting system.
Why Modular?
The Modular matting system has been created that is example of innovations.
A very modern product was created which has increased the prestige of a every building.
A functional formula of this product has been created which encourages the architect and the investor to cooperate with one another.
Some of recognizable features od MODULAR matting products are: modern, always trendy design, advanced technological solution and the highest quality of both the final product and their components.
The latter ones are supplied only by a selection of carefully chosen suppliers for example as 3M.
The MODULAR mat system combines high performance with many design possibilities and easy on-site installation.
It is a unique and modern mat system, made of special synthetic material. The patented design provides a very high ability to remove dirt and conceal it inside the mat. The system consists of square-shaped modules.
The product was designed for the 3M concern by a Milan-based architectural studio, Domus Academy, several years ago, which was a breakthrough and broke the typical design of entrance mats. Thanks to Domus Academy, the design of entrance mats is a constantly unique visual effect harmonizing with modern architecture.
The MODULAR mat system consists of 2 versions of modules measuring 30×30 cm and 17,5 mm high, with a drainage footing of 2 mm on the bottom surface.

Modular 9300 – is a vinyl module designed to remove and conceal dirt; the scraping surface uses unique sharpened edges profiled at multiple angles to maximize dirt removal, while the open pocket structure optimizes the efficiency of hiding dirt and debris.
Modular 9900 – a module with textile filling, combining the dirt removal efficiency of the PVC (vinyl) surface with 3M Nomad Aqua 85 polyamide textile filling; designed to remove dirt and moisture and to hide dirt brought into the building from outside.
The modules are joined by means of locks, which interlock when assembled ensuring good fit and secure connection.
Very high durability even with

very high and extreme

traffic (5000 passes per day)

Mats designed

for pedestrian and trolley traffic

Mechanical strength of the mat –

up to 4.8 tons

Freedom to combine two types of modules inside a building
Comprehensive three-zone protection against dirt and moisture
Why is it important to build an effective entrance mat system?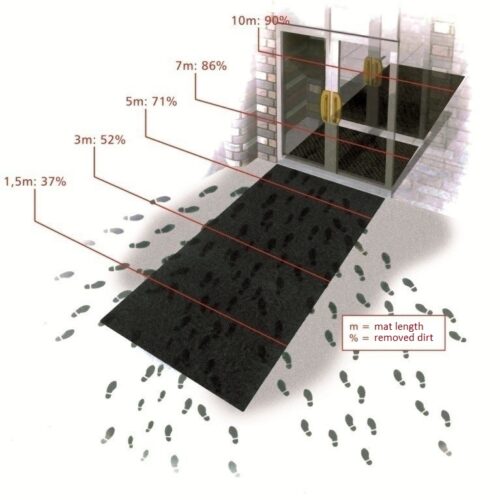 Zone I - zone one mats are designed to stop sand and snow mud.

Zone II - the mats of this zone should improve what Zone I did not do and sometimes they start to absorb moisture from shoes.

Zone III - wipers of this zone should maximally absorb water from shoes, so that it is not brought into the building.
MODULAR cleaning modular mat:
Patented design, triangular shape of the upper surface of the wall traps dirt particles, high water drainage capacity thanks to 2mm grooves holding the mat above the ground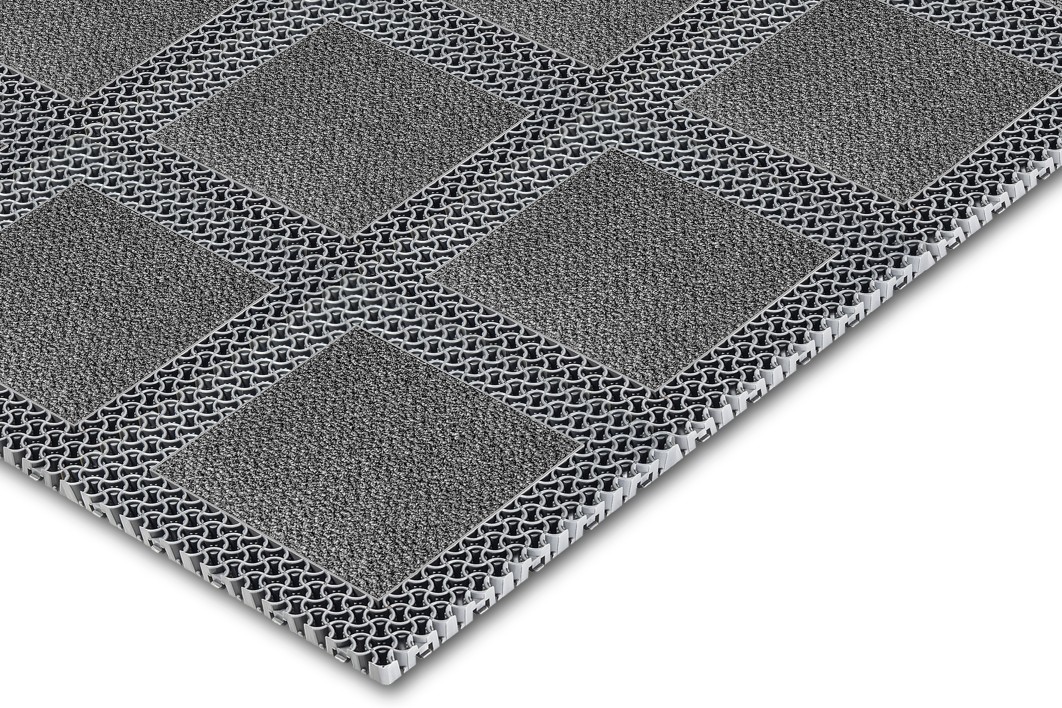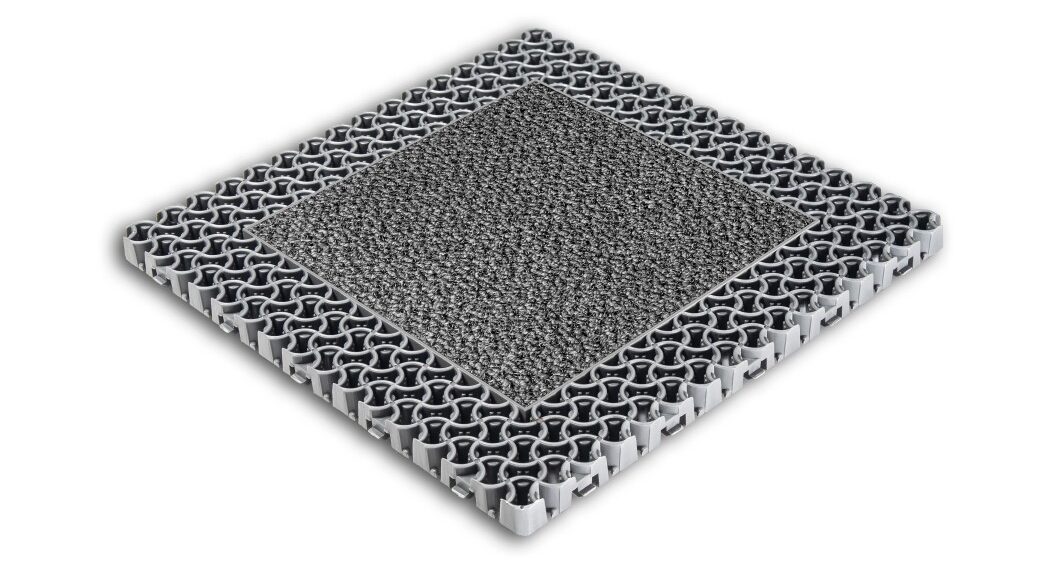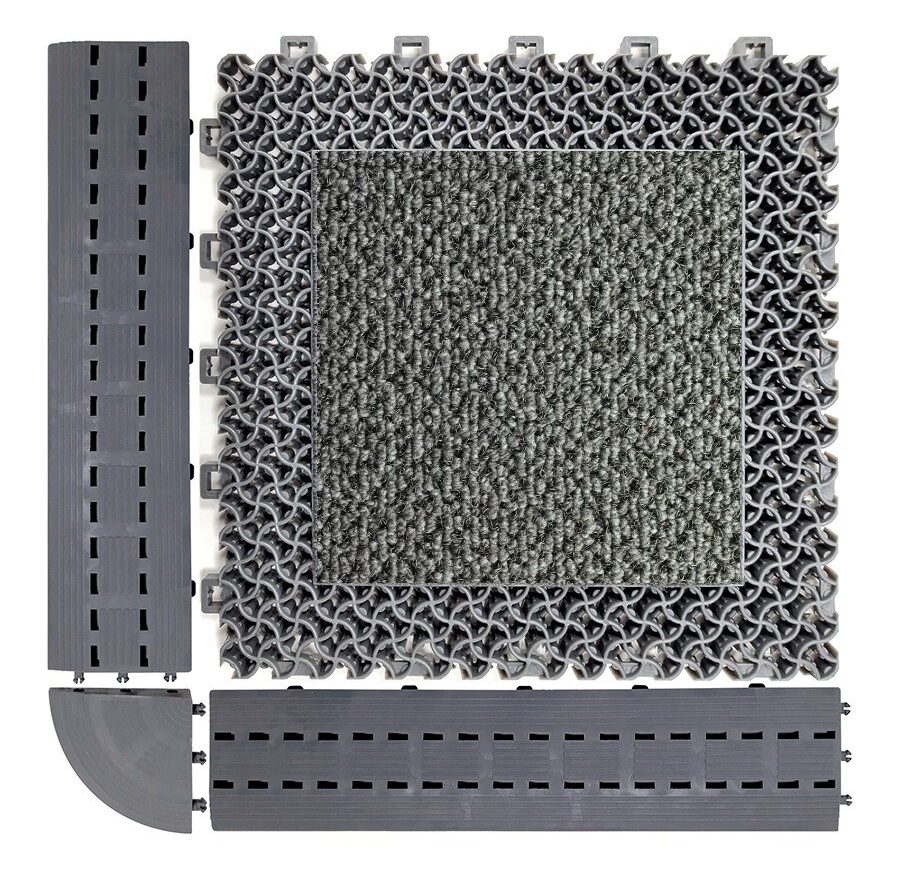 DESIGNING MODULAR is a pleasure
Wide range of configurations – the possibility to BUILD A COMPLETE SYSTEM based on modules

Durable fillings and aesthetic finish – ELEGANCE 
Can be adapted

to the building from a functional point of view and in terms of shape and colour


Polyamide loop fibres

, patented by 3M – guarantee of dirt

removal

, water

absorption

and

hiding of

dirt particles




Very high

efficiency of cleaning and hiding of dirt regardless of the direction of movement
Thanks to the edging (finishing accessories), the system can be placed on the floor without a recess – APPLICATION POSSIBLE IN ALL BUILDINGS

Freedom of design – linearly or diagonally

Design 9900 modules with textile filling where there is the heaviest pedestrian traffic

Wide range of colours to create an original design
SAVINGS over the entire life of the product
Possibility to replace damaged or worn modules without having to replace the whole mat

Low operating costs
SAFETY
High slip resistance

BIA ZH 1/571 & DIN 51130 (GE) – R11 test (to be checked)




Fire resistance:

Bfl s1
INSTALLATION like a jigsaw puzzle, easy REPLACEMENT
Laying the modules directly in a bay next to each other according to the design

Unique design allows for easy connection of the modules with special clips –

just press them with a screwdriver

The modules are 30x30cm in size, so laying 1 m2 takes less time than with smaller modules

Modules adapted to fit virtually every doormat recess with a jigsaw

Easy installation with a screwdriver and jigsaw

Economical installation thanks to the possibility to use cut-off modules on the opposite side of the mat 
MODULAR passes the "high heels test"!
The vinyl construction has large spaces for capturing and concealing dirt, but they are small enough to prevent women's heels from getting stuck

Specially shaped rosettes to prevent the heels from falling in

No knocking noises from the mat 
Easy MAINTENANCE!
Daily vacuuming removes dirt that accumulates in special module spaces

10x bigger capacity for dirt, no pulling out of the gully, only dry/wet vacuuming…
Choice of textile filling:
PREMIUM

MODULAR 9900 with 3M Nomad AQUA 85 textile filler mats (premium):
fleece:

polyester and

polyamide fleece

elegant, irregular pattern

excellent strength and crushing resistance (resistant to trolley driving, up to 5000 passes per day)

fleece weight 770g/m2

fleece height 5.5mm

fire resistance class: Bfl-s1

water absorption: 4.0 l/m2

anti-slip for textile R12 filling
3M Nomad Aqua – patented in 1989, the technology of producing carpet fabrics, made of bundles of fibres of two different lengths, is an innovative solution by 3M, which is of great importance in the field of carpets. The aim of this technology is to produce the ideal carpet fabric that immediately removes particles of dirt and moisture. The basis of this technology is to combine fibres of two different lengths in packs: larger fibres scrape off particles of dirt and smaller fibres absorb water. 
3M's patented mat structure ensures that dirt will remain hidden inside the mat and will not be brought inside the building on shoes.
STANDARD
MODULAR 9900 with 95 textile filler mats (standard):
Fleece 100% PP

Ribbed structure of the fleece

Fleece weight 1500gr/m2

Fleece height 4.5 mm
ECONOMIC
MODULAR 9900 with 75 textile filler mats (economic):
Fleece 100% PP

Ribbed structure of the fleece

Fleece weight 900gr/m2

Fleece height 3.5mm
Comparison of 3M Nomad Aqua 85 vs a traditional mat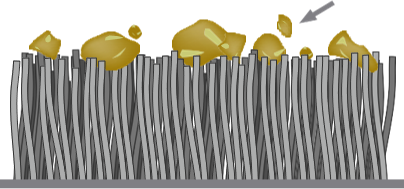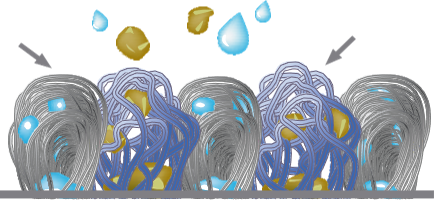 Modular is an attractive solution for gullies
Every building owner is looking for a traction and efficient gully-mounted solution. However, not everyone needs the standard aluminium mats with textile or rubber fillers. Of course, there are cheap plastic mat solutions, but their appearance and usability leave much to be desired.

This problem is solved by the new models of MODULAR 9300 and 9900 mats. 

The innovative double-loop mat system effectively removes and retains dirt and water, preventing these contaminants from entering the building.
Traditional cut-pile mats leave dirt and water on top of the mat. As a result, they quickly become ineffective and ugly.
The MODULAR line of mats is a system of modern and durable entrance mats designed and adapted to the various traffic rates in public buildings or commercial facilities (from 500 to over 5000 passes a day).
Additional benefits:
Clean- off Modular system

Dirt Mud, Sand, Moisture, Dust – OUT

(Efficiently planned 10-metre long entrance system allows to limit up to 90% of dirt and debris entering the building)

Save off cleaning costs

(protection against damage to expensive floors, avoid renovation of floors)

Time and costs – reduction in cleaning

(saving time and costs of cleaning)

Preserving Value (of the building, floors, etc.)

Preventing Accidents 

The mats protect against the effect of the first slip after entering the building, thus avoiding dangerous accidents